After a year in the making we have finally launched the BellaVista Trattoria & Pizzeria site! It is a perfect example of why you should never let anyone tell you it's easy to start a business. We would start on the site, then another aspect of the business needed more immediate attention. "Brand new business" sort of things.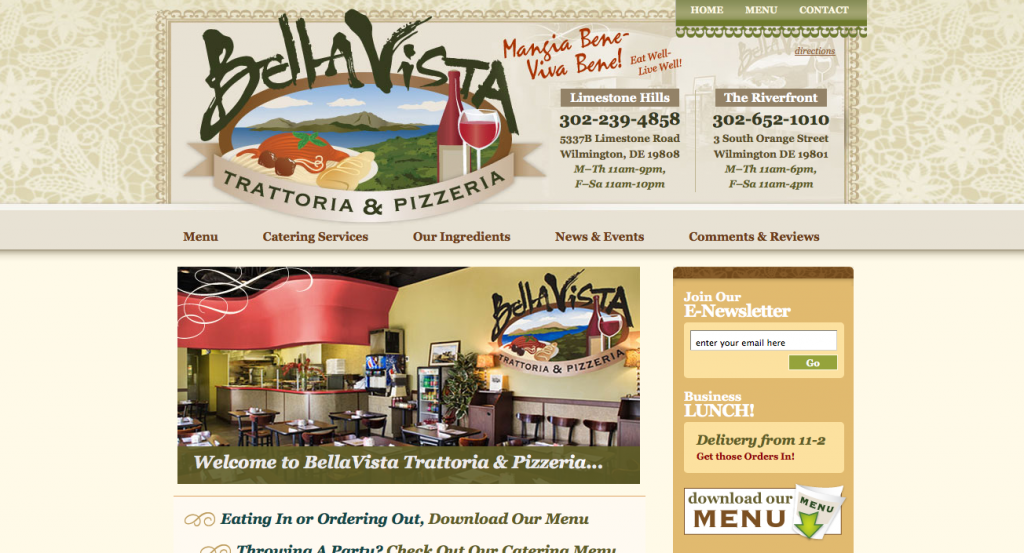 Then it would be another few weeks until we touched the site again. And repeat. This had carried on for a year, but finally, bit by bit, we got it all together. JQuery gallery, e-newsletters, comment forms, downloadable menus, latest news, Google Maps and Mapquest directions… we've crammed it all in there.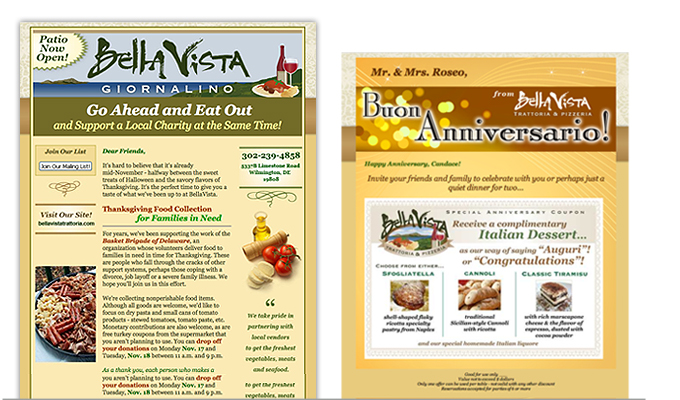 We designed the site in keeping with the identity campaign we've been working on all year. BellaVista Trattoria & Pizzeria is a family-owned, family-friendly, casual neighborhood restaurant bringing an authentic Italian trattoria to Delaware. So if you're looking for a hearty soup or a light salad, a grilled veggie wrap or a meatball parmigiana sandwich, you'll find it on their menu – along with entrees like Pollo Saltimbocca, BellaVista Pescatore, and Melanzane Rollatini.