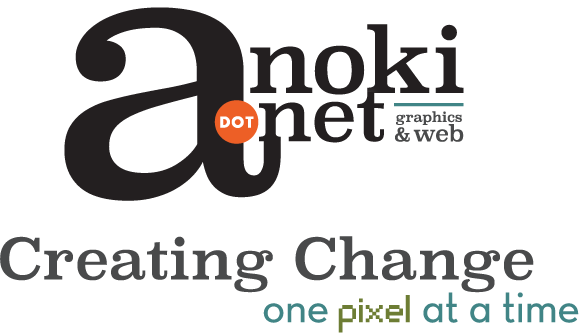 education
Mason Gross School of the Arts, Rutgers University New Brunswick, NJ BFA, Graphic Design and Typography
work experience
present
Freelance Web Designer and Graphic Artist
Since the mid-1990s, I have worked to help achieve the goals of nonprofits, start-ups, organizations, activist groups and small businesses by communicating who they are, what they do, and why they do it best. My flexible role in this creative space allows me to utilize my skills in design, marketing, advertising, and creative communications both in print and online to help my clients realize their aims and promote their successes. For the last few years, my independent and group work with Inscriptu and Incompra Design has enriched my portfolio with a range of highly successful outreach materials, fundraising strategies, marketing initiatives, and web destinations. Some of my clients over these years have included SEIU, Stanford University, FamilyConnections, Center for Policy Initiatives, Bryn Mawr Rehab Hospital, and the Delaware Children's Museum.
april 2013-july 2014
Educator
Digital Gym Digital Bootcamp Educational Series I was invited to teach a series of "brown bag" lunch time workshops focused on Identity Development, Basics of Digital Design, WordPress 101, Google Analytics, Email Marketing, Microsoft PowerPoint, Microsoft Word, and Photoshop 101 & 102. Learn more here.
november 2008-june 2009
Co-Author
"The New Graphic Design School: A Foundation Course in Principles and Practice" Co-authored a 190-page textbook entitled The New Graphic Design School: A Foundation Course in Principles and Practice with my colleague and previous University professor Sheena Calvert. My focus involved Web and Internet Technologies, Print Production Issues, Digital Printing, Desktop Programs and Commercial Applications. The book is being sold in a variety of different languages to Universities and Colleges around the globe and is available on Amazon. Learn more here.
april 2002- june 2005
Freelance Art Director and Graphic Artist
Offered my services as a Freelance Art Director and Graphic Artist both on- and off-site in the Philadelphia Metro Area. I worked with the creative minds at such agencies and design firms as Stratus Communications, Sara Hodgson Design, and Stratus Communications, to create full-scale marketing and promotional campaigns incorporating print, web, multimedia, TV, and radio for healthcare facilities, Fortune 500 clients, special community projects and fundraisers, as well as educational institutions and non-profit campaigns. Such clients included Verizon, Kimberly-Clark, The University of the Arts, The Girl Scouts, The Internet Society, and Drexel University.
january 1999 – november 2001
Design Associate
Parlour Design L.L.C. 648 Broadway, New York, NY 10013
Hired directly as an Associate to the Art Directors after successfully completing a one year, 6-credit internship through Rutgers University at Parlour Design in New York City. I assisted with multiple projects, from initial project set-up to layout and image work for a wide range of clients including: The American Museum of Natural History, Channel 13, The Digital Club Network Online Music Festival, Gay Men's Health Crisis, and The National Foundation for Jewish Culture.
may 1999 – august 2001
Publications Manager
Publications Department Office of Student Involvement (OSI) 613 George Street, New Brunswick, NJ 08901
Providing art direction, creative development, annual update and production management of over 250 department publications per academic year for Rutgers University, I was hired as the department's Publications Manager and Art Director, creating University-based publications promoting student organizational projects.
may 1998 – august 2001
Design Manager
Department of Health Education Hurtado Health Center 11 Bishop Place, New Brunswick, NJ 08901
Head Designer and Production Coordinator for all the health education publications of the Rutgers University Health Services Department in charge of annual workload including general project development, creation of print and production schedules, oversee of design of all the Department of Health Education's brochures, pamphlets, advertisements and flyers.
september 1996 – may 1998
Freelance Graphic Artist
New Brunswick, NJ 08901
During these years I worked independently for a variety of friends and pro-bono clients, landing my first design job at Laserwave Communications, which specialized in $99 logos.
awards
Over the years I have picked up a few awards for the work I've done:
Allentown High School Journalism Award – 1995
College Avenue Student Center Poster Campaign Contest Winner –  1999
Philly Gold 2003 Award for Best Educational/Non-Profit Website (UArts) – 2003
DesignFirms – Overall Best Site Award (anoki.net) – 2004
StockVisuals – Featured Artist – October 2004
Philadelphia Addy's 2004 Bronze for Direct Markteting (UArts) – 2004
Admissions Marketing Report Admission Awards (UArts) – 2004, 2005
Indie Book Awards – Winner, Best Overall Design ("The Sccop On Breasts") – 2014
International Book Awards Winner – Finalist, Best Interior Design ("The Sccop On Breasts") – 2014
Beverly Hills Books Awards – Winner, Interior Design: Non-Fiction ("The Sccop On Breasts") – 2014
technical skills
I have an ever growing understanding and command of such up-to-date internet-based languages and innovations as:
HTML5/XHTML
CSS3/CSS2
JQuery, JavaScript and Javascript libraries
WordPress, Drupal – PHP
Search Engine Optimization
Social Media Integration
Paypal/Ecommerce Integration
Web Analysis and Reporting
I have an excellent understanding of the Apple OS, Microsoft Windows, Ubuntu, Android, and iOS systems, from hardware to software, as well as the technical attributes of a variety of printers, scanners, digital photography and video, mobile technologies and other peripherals. I am highly skilled in digital typography and layout; illustration and all levels of branding development; large and small publication creation; photo correction and editing; on-site photo shoots as well as all aspects of pre-press and high-volume output, both traditional offset and digital.
Proficient in the use of all of your major design and office software:
Adobe Illustrator
Adobe Photoshop
Adobe InDesign
skEdit
MailChimp, Constant Contact
Google Analytics
Microsoft PowerPoint
Microsoft Word
Microsoft Excel
factoids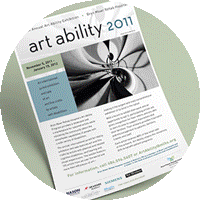 Anoki's Top 20 Best Hits So Far! Check them out!
download
the pdf…
Download as many pdfs of my résumé to hand out as you like right here.
let's connect