I am very happy to say that I have been published! Last year, my old college professor Sheena Calvert called me to see if I would be interested in helping her write a Graphic Design textbook for first-year design students. Needless to say I was very honored to be asked to be part of such a great project. The book, entitled The New Graphic Design School: A Foundation Course in Principles and Practice, was just published and is actually available on Amazon , and it is being sold universities and colleges worldwide! Being that the book was split into two sections—Principles and Practice—my specific focus was on putting the Principles, discussed in the first section of the book, to Practice. Creating various new chapters to be added to the existing manuscript, such as Web and Internet technologies, Print Production Issues, and Digital Printing, I also worked very closely on the Commercial Application chapter. This chapter put the principles and practice into play by giving various real-world examples of industry fields and careers.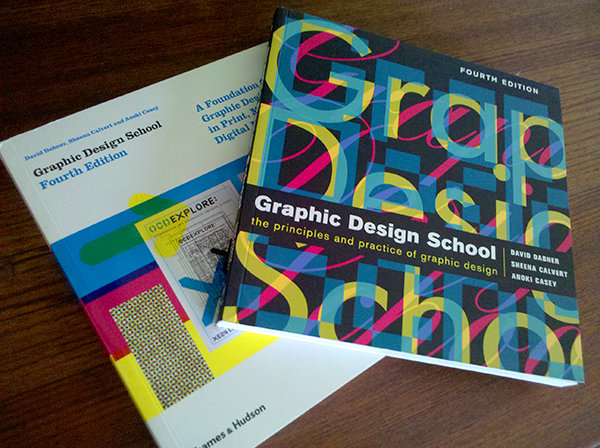 I also was happy to make myself readily available to Sheena and her partner Rebecca to help with the Principles section. This was a completely new working process for me since I was in charge of the text and imagery instead of being in charge of the designing of the text and imagery.
Speaking of imagery I also took this opportunity to put a few pictures of Lou, my dog into the book. Also, the fact that the publishers and my writing partners were in England made the process that much more interesting. All I can truly say is that Skype was a big part of this project. I don't really expect anyone but family members and a few thousand college students to buy the book, but I'm very proud to say that I was part of the next generation of designers and graphic design by sharing my experience and know-how to date to those just starting out.
Again, thank you thank you thank you Sheena for including me on such an amazing project!