In an endeavor to catch up with my catalog of work, here is the best of the last few months of 2016:
Bankers Hill Fall Festival
The Bankers Hill Fall Festival on October 22nd, 2016, was a great success! I worked with the Bankers Hill Business Group on a variety of identity and advertising materials to get the afternoon going while visitors and passer-by along 5th Ave discovered what the area has to offer past present, and future. With logo and identity work, advertisements, signage, and printed marketing materials, I was happy to be a part of the beginning of a neighborhood tradition. I even helped research and create the BHBG Fall Festival Map, full of local historic sites and architecture, as well as a "Historic Bankers Hill" guide to help the day along. The turnout was a big hit for a neighborhood first!
Learn more about the Bankers Hill Business Group at the site I happen to also have designed: bankershillbusinessgroup.com
Click the montage below to see more…
---
Art Ability 2016
For 10 years I have had the privilege to help the good folks at Bryn Mawr Rehab Hospital put on their Art Ability Exhibition, an amazing expression-based charity drive for art and artists with disabilities. Although the exhibition is three months long, for months in advance I help with Save The Dates, invites, posters, flyers, emailers, booklets, wish books, donor books, advertisements, wall signage, projections. All to get big names and collectors to view and purchase art at the exhibition before it goes on a national tour! Donations go to the hospital and foundation.
To start off the 2016 season I designed a few simple yet impactful cards and accompanying internet advertisements  to get the interest flowing among patrons and donors to help these Artists continue to create beyond any disability.
Click the montage below to see more…
---
United Divine Intentions
The creators of United Divine Intentions celebrate and encourage the combined strength of collective intent, realized with app-based prayers shared via social media and places of worship. Their goal is to focus our collective prayer energy to support and instigate positive change and decisions for the good of humanity and the planet.
I was lucky enough to help them on their voyage through a series of app designs, printed materials, and a web site to spread their word of collective meditative peace far and wide. Designs for 6 iPhone and Android Apps with corresponding app icons and web spaces were created and submitted for coding, all relating to coordinating web and printed materials.
Visit the site to learn more: uniteddivineintentions.org
Click the montage below to see more…
---
FAMILYConnections Site
Long time client FAMILYConnections was finally ready to update their site, and I was happy to do it. This organization is composed of a variety of groups, initiatives, coalitions, seminars, and workshops that reach all over New Jersey to help families reconnect after drug abuse, loss, and recovery. It was time to get their message into a much more accessible, approachable, and functional online space that showcases all of their work.
Have a look ant their growing site at: familyconnectionsnj.org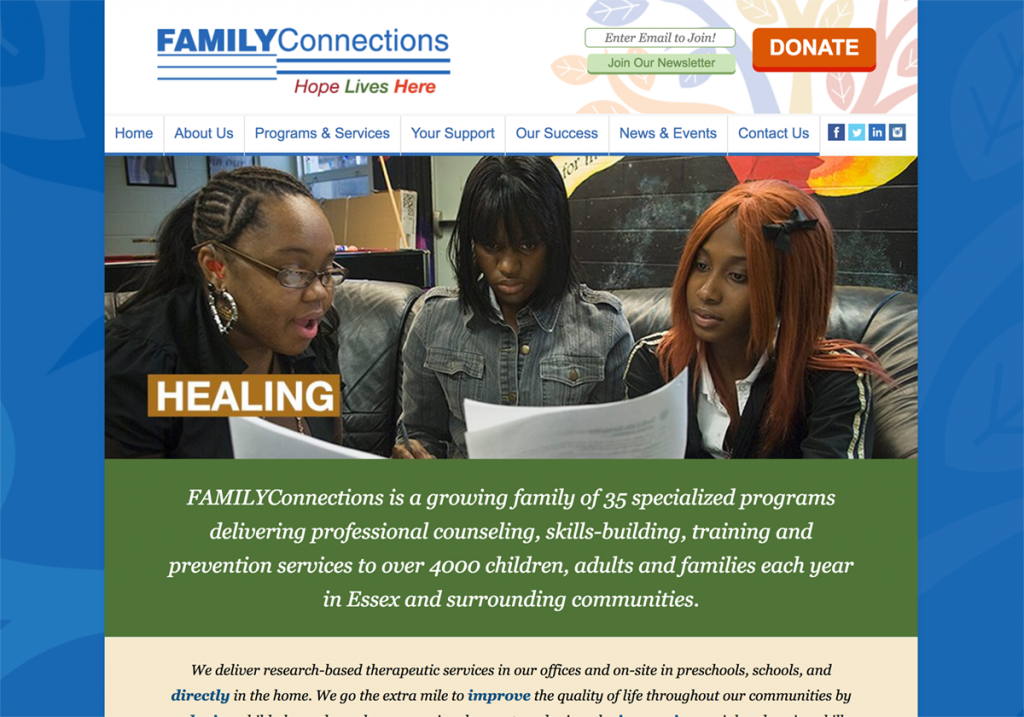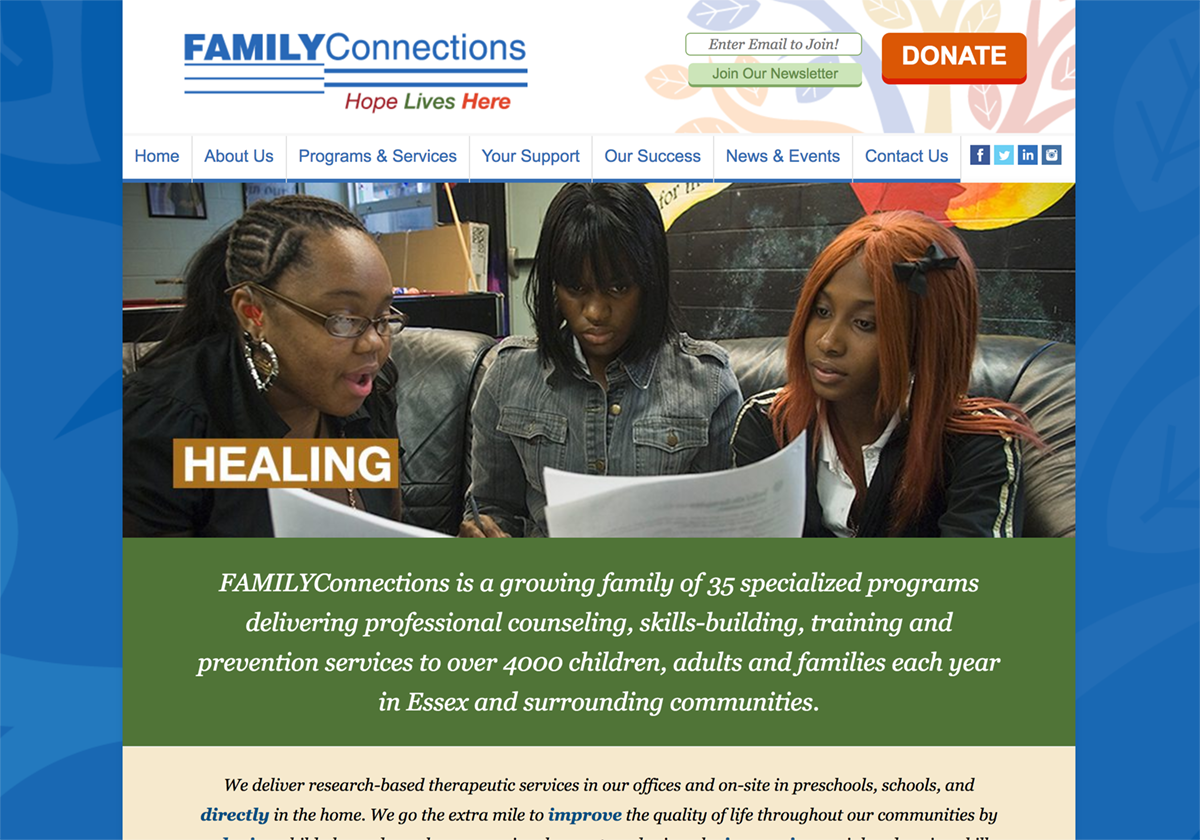 ---
CPI Election Ads
This election year the Center on Policy Initiatives called me with one task in mind: quickly come up with a series of ads that would quickly relate the idea the the San Diego area that this election encompassed more than just the President, but also many important local measures and props.
In a flash, I worked with the team to art direct and design a multi-lingual, multimedia campaign, broadcasting ads out on all sorts of online and internet spaces; resizing ads into multiple dimensions for various vendors while tapping popular culture to get the job done. Pokemon, Game of Thrones, Harry Potter, Star Wars, Angry Cats: nothing was untouched.
Click below to see more…