Over the years there has been a main focus to the types of work I feel I excel at and am most happiest doing: projects that change the world for the better. From behind the scenes, I enjoy helping groups of volunteers and organizations hone and plan their visuals and outreach to make sure their messages are heard, their events are packed, and their positive presence in the community felt.
With all that is going on in the world, here are some ways I've been able to help people recognize, respond, and react together:
---
A New Home for the Dharma Bum Temple

If you asked me if I really thought we'd be able to raise over $500,000 to open up a new Dharma Bum Temple in University Heights, San Diego using only a design and a site, I'd scratch my head and say quizzically "Maybe?" Well, we did it! Six months ago Jeff Zlotnik approached me with a dream and we worked with a tight knit team with no budget to make it a reality… as grassroots as it comes. Utilizing a logo, website, Facebook and email advertising, and a lot of tenacious marketing saavy, the team was able to take the materials I gave them and organize over 1,100 people to come together and believe in Jeff's dream with him.
The temple officially opened on April 15th, 2017.
Click below to see more…
---
WorldBeat Center Haiti Refugee Support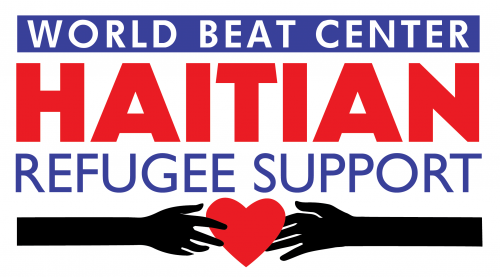 The WorldBeat Cultural Center is an amazing cultural hub that works to educate and protect the collective and indigenous cultures and habitats that make up San Diego, but they don't stop there. Their mission includes all people, and so they naturally have taken on the plight of migrating Haitians as they await entry through Tijuana, escaping an arduous trek from economic depression and hardship. Over the summer I worked with them to create a Facebook/Causevox campaign that is used to garner ongoing financial and material donation support from the community.
Click below to see more…
---
WorldBeat Center's Children's Summer Camp Fundraiser
This summer I also helped the team at the WorldBeat Cultural Center fundraise enough money via Facebook, Twitter, email, and text-based donations to sponsor 15 kids for their Children's Summer Camp. The fully stocked, multi-week S.T.E.A.M. focused educational summer camp gives the inner city children of San Diego another option to keep their minds sharp and energy high.
I was happy to see how quickly a successful campaign could be formed through the use of flyers, social media, and a Causevox landing page.
Click below to see more…