It's the Summer Solstice today so I thought it would be a good time to report in. Summer is upon us, so here's some of the more interesting projects and accomplishments I've been a part of over the last few months:
Helena van Vliet
First off, I'm proud to announce the launch of Helena Van Vliet's new website, detailing her extensive portfolio of amazing ecological, groundbreaking work in architecture, interior design, and landscaping, with a focus on Biophilia, sustainability and living spaces.
We worked tirelessly to perfect this responsive CMS that uses a complex Parallax technique for it's one-page effect. Rich with galleries full of crisp images of Helena's amazing work for homes and buidlings all around the Northeast, with invisible advances and subtle evolutions that make the homes themselves models for future sustainable and conscious living. We worked to incorporate the flow and lusciousness and contact with nature that her work exhibits in her site, and infuse it with sourced information and new concepts to help clients dream of their future home.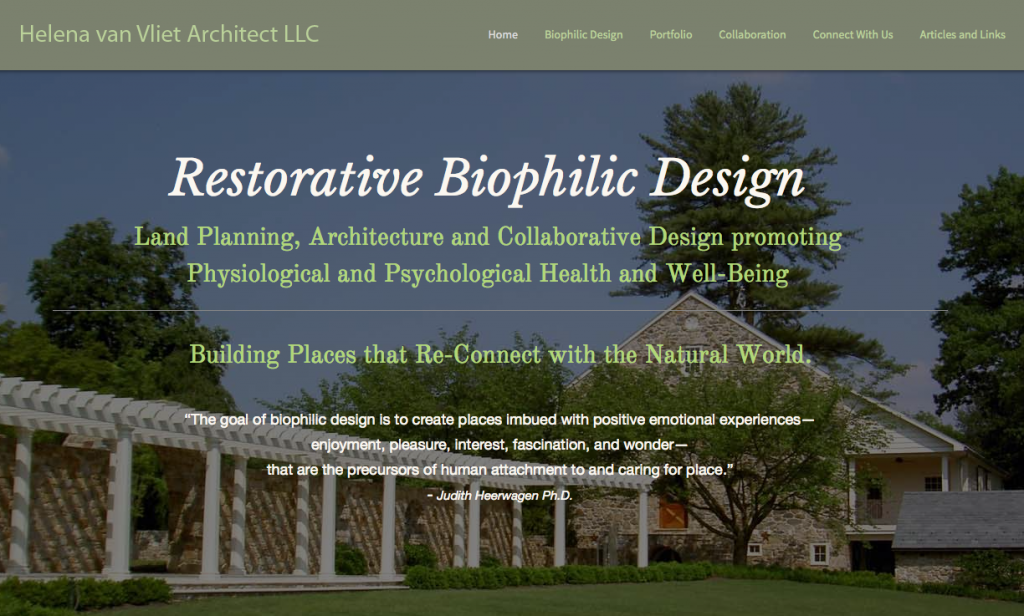 ---
CPI Driven to Despair Booklet

Next up, I was very honored to work with the team at the Center for Policy Initiatives on their 12-page report exposing San Diegan Taxi Driver's difficult situations and intense working conditions. They developed a comprehensive, staticistical review of the Taxi Driver's situation and plight as well as recommendations, which I worked to format into a visual translation that best helped get the information across–through layout, graphs, illustrations, etc. Interestingly, I attended a meeting and an organizer han ded me a finished printed version of the report as part of the meeting's materials. I was happy to hear that thousands were being distributed across the city at similar meetings and venues. And finally, just a few days ago I was sent this article in the local paper about the Mayor of San Diego now taking on the plight of Taxi Drivers! Success!
Download the Report from the CPI site to show your support!
---
FamilyConnections Annual Report

I also designed FamilyConnection's 2012 Annual Report, created to be viewable both online and as a PDF. The advent of online and PDF Annual Reports are becoming more and more common as computers improve, internet speeds become quicker and hard drives become larger.
Here's the online version of the report.
---
Updated Logo Gallery
Oh, and I updated my logo gallery with some new and old logos from past projects and clients…