As I've been working with a variety of clients on getting their new sites and current materials updated and fresh for the coming Summer season, I was honored to be asked to teach a series of classes for the San Diego Digital Gym's "Digital Bootcamp" at the Media Arts Center in North Park, SD. The Digital Gym is the new face of the Media Arts Center, that has gone through an amazing recreation, expanding it's facilities to include multiple computer workstations for the public, fully-stocked computer class rooms, video and photography studios, a video lounge, a snack bar, and a brand new 49-seat theater.
These "brown bag" lunch time workshops that I was invited to lecture at span the creative real from online media and management to video and film. I was originally asked to teach a class on "Digital Design" – a sort of primer for small-business owners and entrepreneurs on how to prepare for working on an identity and logo development project, the tools and skills necessary to take their logo and identity to the next level, and basics about layout, color theory, and graphic development. In about an hour and a half, we covered a great deal of material and I was happy to be able to share some good resources and ideas with the classmates.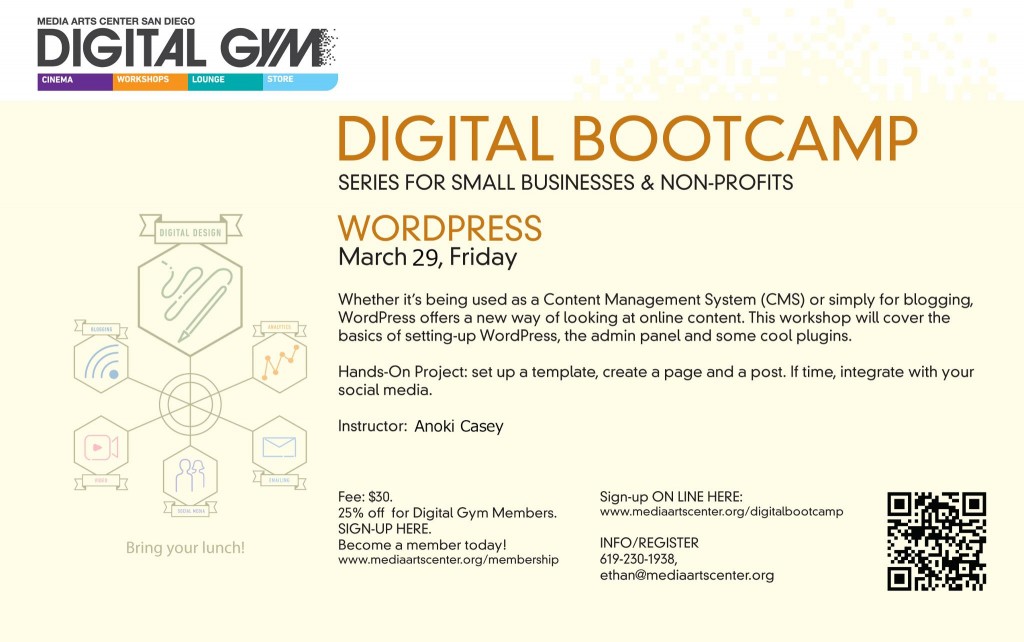 Following that, in March I taught two classes in the labs: the first familiarizing students with Google Analytics, the concepts behind it, and setting up GA on their sites from scratch. The second class was a crash-course in starting a site using WordPress.com as a Content Management System for start-ups and entrepreneurs just getting on their feet. At 1.5 hours, each class was jam-packed with information, but the great conversations, good responses, and onscreen evidence of their site up and running with statistics flowing was proof that a lot can be picked up by eager minds.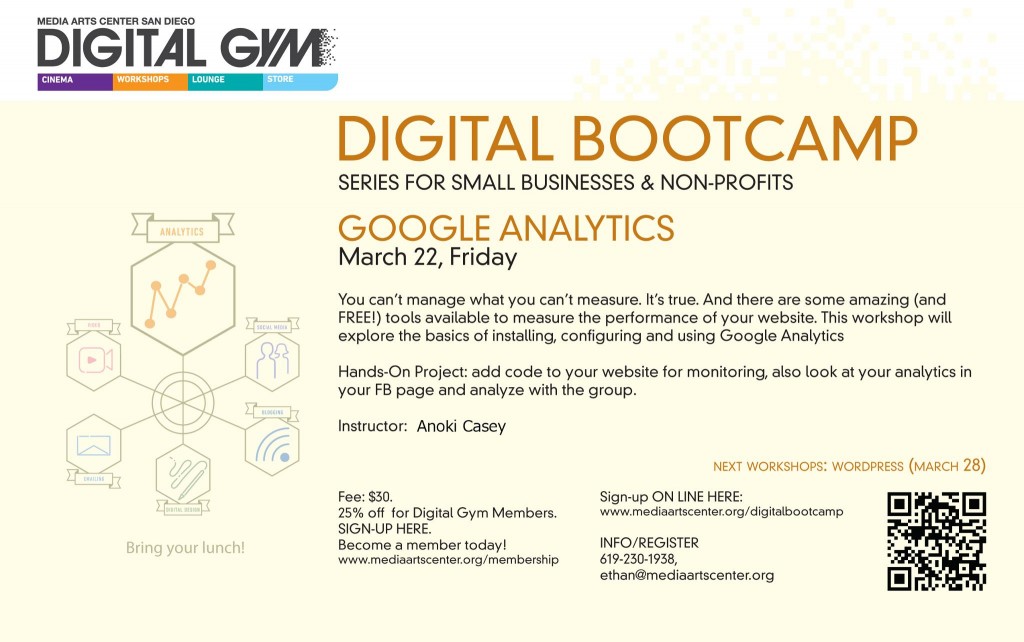 I'm excited about this new direction that has befallen me and am looking forward to teaching more classes in the summer!