It's been a busy six months! Let me catch you up to speed over the next two blog posts what I've been up to over the summer and early fall. Lots of good work for good people up to good things!
Float Sanctuary
Starting with Float Sanctuary San Diego in Bankers HIll, San Diego. Now under new management, new owner Carlos asked if I could help him get a hold of his website and marketing tools. Together we were able to quickly get them up and running with a new WordPress site, updated business cards, flyers, social media cohesion and more…
---
The Center on Policy Initiatives' "Confronting Wage Theft" Report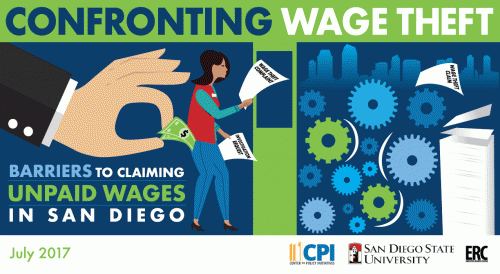 This 16-page, full color, bilingual report details the trials and tribulations employees throughout San Diego's workforce face, entailing various data charts and original illustrations to accompany the information.
To really drive the message to the masses we created two companion subsites for the CPI website (both English and Spanish), complete with animated imagery and interactive features.
---
Network Advisor Q
An elementary school friend looked me up to help them re-brand and market their new company as they moved headquarters and expanded their business in NJ. "Calm and relaxed" was the sensation he wanted to convey, as the fast-paced world of technology can be hectic. Starting with the logo and branding, then extrapolating that online, we were able to create a cohesive visual presence to launch the new chapter for NetworkAdvisor Q!
More tomorrow!