Art Ability 2011
For the last 4 years I have helped Bryn Mawr Rehab recreate their annual ArtAbility Exhibition look and materials: from Save the Dates to invites, to signage, advertisements, posters and programs books. I've had the honor to help the folks at BMRH promote the opening event and ongoing tour of the amazing artwork done globally by those with disabilities, and this summer we are doing it again.
It's truly breathtaking stuff these artists make beyond their disabilities, and I'm happy to say that I feel the materials this year meet the standard necessary to frame the work of such inspiring artists. Thank you to Heather Zoumas-Lubeski! Have fun!
---
Presence Care Project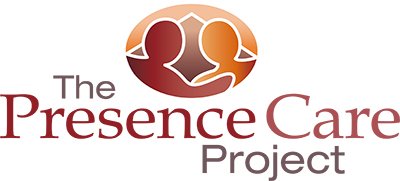 Marguerite Manteau-Rao, an prolific and well-followed blogger works with all sorts of people in different stages of dementia, hospice, and pain and helps them through meditation, mindfulness practices, and presence techniques. I was very happy to have her approach me to begin branding and, not only promoting the work that she is doing, but also create a point in which practitioners can gather information about her techniques and findings. So far, the logo and site for The Presence Care Project have come along nicely!