These last few months have been full of many end-of-the-year projects and beginning-of-the-year campaigns, but like every Winter, things are just getting ready to bloom this Spring. To start, I'm happy to say that I have been able to help launch some distinct web spaces for some great clients:
Elaine Lisle
Elaine Lisle is known as the "Edward Hopper of Philadelphia" as she paints in oils and acrylics day-in-the-life scenes of urban areas and beautiful vistas. To showcase her work and give her flexibility, I set her up CMS powered by WordPress, and trained her accordingly. Since launch, Elaine has updated her galleries, created a blog as well as emailer.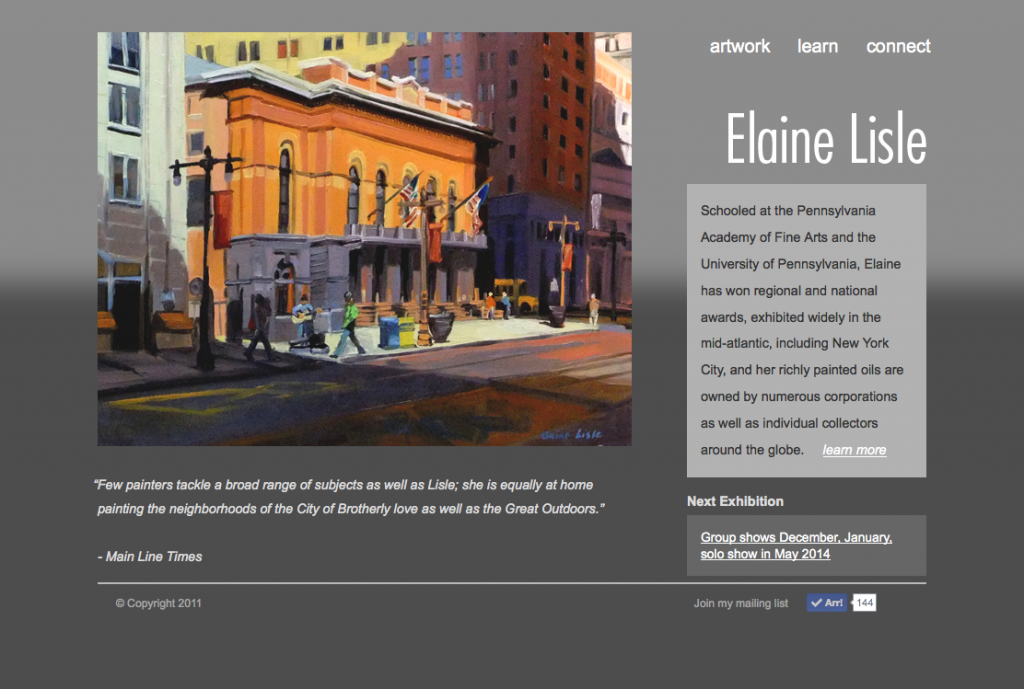 ---
Greg Harriman
MainLine Ventures looks for Angel Investors and Entrepreneurial companies and matches them up for funding, resources, and more. For Greg, he wanted something straightforward yet effective that kept up with his competitors, while the entire time being informative and lead toward promoting prospective calls or emails. Fun feature: The site is written in HTML5, the latest iteration of the web's rendering language and I also created the logo for MainLine Ventures!